Kate Bedingfield's married life
Kate Bedingfield is a top film industry official and a former spokeswoman. She has served as the communications director for Joe Biden when he was vice president and rose to become the deputy campaign manager for Biden's 2020 presidential campaign.
Kate has been happily married with her soul-mate David Kieve for about 7 years. In January 2012, David went down on his knees to propose his wife, Kate. The couple took things further after being engaged for over a year and wedded at St. John's Episcopal Church Lafayette Square in Washington. They walked down the aisle on a Saturday evening and the ceremony was performed by the church's rector Rev. Dr. Luis León.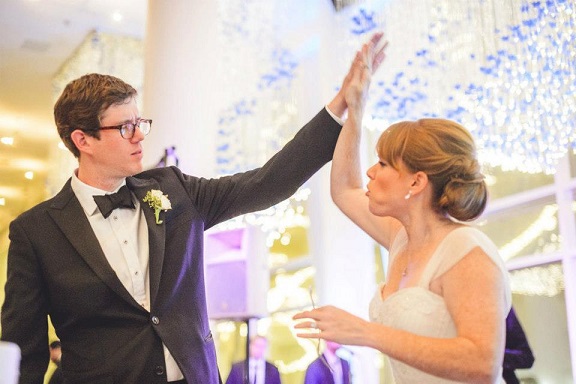 David owns a political consulting firm known as Hilltop Public Solutions. Kieve is also a key player in the Biden's campaign along with his wife, Kate. He was entitled as the national director of climate and conservation engagement for the Biden-Harris campaign by the president-elect.
The couple are now parents to a baby boy Hugh who was born in 2014 and a baby girl Margot who was recently born in 2018. In the mid of march when everything started to shutdown due to the COVID-19 pandemic, Kate and Kieve primarily started to work from home. Their kids frequently tagged along to their parents work when the Biden campaign was operating in Philadelphia. However, Joe was known to engage the kids even on online conferences.
Kate published an editorial for Working Mothers. She expressed about how it was like to manage a campaign with two children to look after. She mentioned how thankful she is for her mother's help who frequently visited and took care of the children. That's how Kate and David could get their work done. Bedingfield stated "She is our hero and there is no way we could do this without her help,".