Symone's relationship with her partner Shawn
The 30-year-old political advisor, Symone Sanders has kept her private life all but secret, surprise to a lot! Sanders has been in a relationship with Shawn Townsend for quite some time now. Shawn works as the head of the District's Office of Nightlife and Culture also known as the Nightlife Mayor.
The pair live together in the Southwest Waterfront neighborhood of Washington, D.C., United States. Apart from their profession in D.C., Symone and Shawn both gush about their relationship online.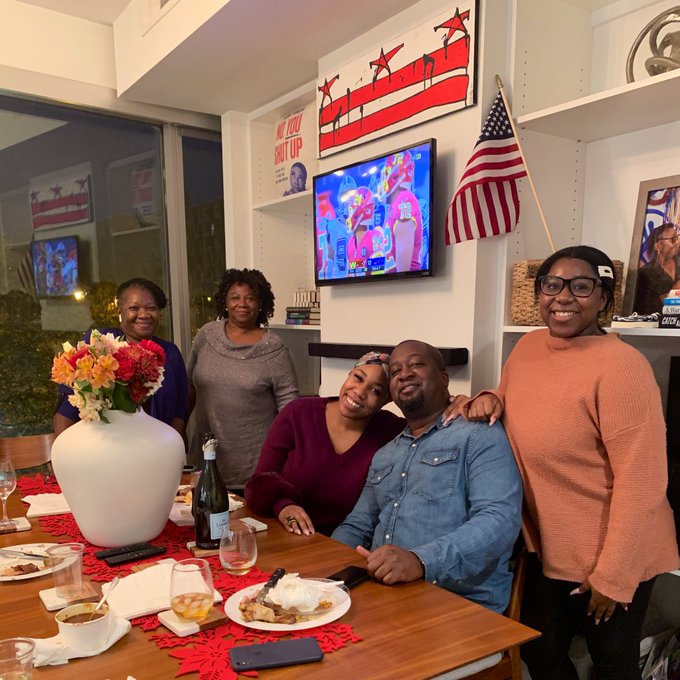 Although the couple haven't shared wedding vows till date, it doesn't stop them from motivating each other. In May of 2020 when Symone's book No, You Shut Up, was released her partner Shawn surprised her with a virtual book party.
Symone also shared on her Instagram expressing it meant a lot to her "Today was a LONG work day. Like very long. As my last call was wrapping Shawn Townsend came into the office (our bedroom) and told me to come out to this zoom party for a friend of his," she wrote. "I came into the living for what was a zoom book party for me!!! So many of my loved ones joined this party and I cried like a baby…"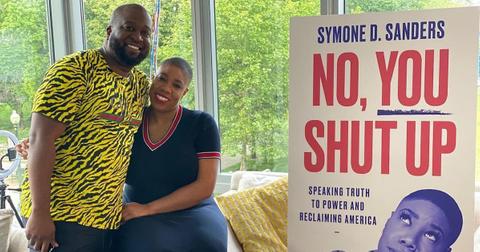 During promotion of her book in Washington, Sanders stated that the highlight of her quarantine was she got to spend more time with her long-term beau. When she was questioned what was her favorite quarantine activity, she replied "Dinner with Shawn".
Sanders noted "I used to be on the road 22-25 out of the 30 days in a month, so having dinner together is not something we used to do frequently. It has been a blessing to be able to sit down at our dinner table, pour libations, and just talk about our virtual work days, the news, and catch up on our favorite shows."
Once Symone got a new job title her companion was very supportive of her and posted "Happiest man alive! Congrats Symone Sanders," he wrote in his caption. "Super proud of you. #keep Going #BlackGirlMagic." As Sanders take on her new role it is obvious that Shawn will be in her corner.